Chester Frost Park
Campsite Reservations
Select

Dates
|

Select

Campsites
|

Pay &

Reserve
|
Confirm

ation
Support Your Favorite Parks
Make a tax-deductible donation to Hamilton County Parks. Donations go directly to supporting the parks you love.
$5
$10
$25
Other
Add Donation
What is CVV?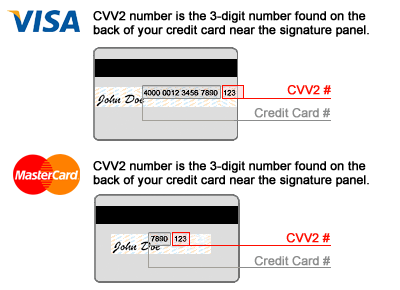 Hamilton County Parks Privacy Policy
Hamilton County Parks does not disclose or share your personal information without your express consent.
This is a secure reservation form.
Chester Frost Park
Park & Reservation Policies
Campground Policies
Reservations can be made 365 days in advance. Restrictions still apply regarding maximum number of nights of your stay. You are not required to bring an RV or tent to register.
You must Check In at the Ranger Station before you park or set up on any campsite. Your site is not secured until your reservation is paid in full and you've checked in at the Ranger Station.
Length of Stay: Campsite reservations at Chester Frost Park Campground may only be made for a maximum of 14 consecutive days before moving to a new site. After 14 consecutive days, you must move to another site for a new reservation. Chester Frost Park may cancel any reservation that doesn't comply with this policy.
Prior to relocating with a new reservation you must check in again at the ranger station. A new reservation for a different campsite is subject to availability.
Payment: Full payment for all nightly campsite fees and a non-refundable $2.00 reservation fee will be charged at the time your reservation is confirmed.
Residency: is not allowed at Chester Frost Park regardless of the length of stay.
Campsite Transfers: Requests to transfer to another site are subject to a $15.00 fee and availability; unless due to site safety concerns as approved by Ranger on Duty.
Subleasing of campsites is STRICTLY PROHIBITED. Campsites may not be sold to another individual. Guests who sublease are subject to having their reservation cancelled, without refund, immediately.
Check In Time: Clerks are available for check-ins from 2 PM - 5 PM. If you arrive after 5:00 PM, your tag will be installed at your site for you by park staff. If you arrive after hours, please call the Ranger Station after 10 am the next day to complete your Check-In Process, 423-209-6894. If you are transferring to another reservation on another site, your new check-in tag will be delivered to you between 12 Noon and 2:00 PM. Call the Ranger Station if you have not received your new tag by 1 PM to relocate. Please Do Not move to another site earlier without a new check-in Tag.
Check Out Time: 12:00 PM (Noon) No late check-outs are allowed. Reservations are a priority and all sites are subject to removal of abandoned items from campers who have failed to check out. Chester Frost Park reserves the right to assess a Late Check Out Fee of $20.00 per campsite should you fail to vacate your campsite in a timely manner past the Check Out Time of 12:00 Noon.
Camping Tags: Please drop your tag in the mailbox when checking out at 12 Noon.
Quiet Hours: 10 PM - 6 AM: No loud music, loud talking or bright lights are permitted. All children under 18 yrs must be on their site by 10 pm.
Campsites: Each Campsite requires a registered guest upon Check In at the Ranger Station. Each reserved site allows up to 8 persons and may contain one approved camping unit. The site may also contain a tent but no more than three total units. Camping is not allowed on spaces between numbered sites. No Tents Allowed on the Grass except on Primitive Sites or Deer Haven Sites. Stabilizers and jacks must have wooden blocks under each unit when parked on asphalt sites.
Site Conditions:. In order to maintain the Park's high standards of cleanliness and safety, please adhere to the following:

Keep your site clean of cluttered household items or eyesores.
No clothes lines or outdoor hanging of laundry.
No appliances outside the RV/Camping Unit.
No use of or modifications to household appliances for use in tent applications.
No open storage containers (permitted under RV rigs only if kept orderly).
Only use furniture and items intended for outdoor use and keep to a minimum.
Do not clean fish or dispose of fish carcasses in the campground.

Laundry Facilities: Open 24 hours to registered guest. Please do not leave clothes in the machines unattended. Clotheslines are not allowed within the campgrounds.
Water & Electrical Hook-Ups: Tampering of electrical hook-ups is strictly prohibited. During freezing temperatures, disconnect water hoses when not in use. If you have any mechanical issues please call the Ranger Station.
Dump Stations: Disposal of gray or black water is allowed only at the designated dump stations within the park.
Age Requirement: Minimum age to rent a campsite is 18 years of age or older. Any camper under the age of 18 must be accompanied by an adult during their stay.
Campfires: are only allowed in the provided fire ring or by using a self-contained unit that is at least 6 inches off the ground. DO NOT leave fires unattended.
Parking: Do not block roadways and remain on prepared surfaces at all times. Do not park in the grass, in between campsites or in empty campsites. Each campsite has a two (2) vehicle maximum; overflow parking is available throughout the campground.
Intoxicants: Alcohol is prohibited: State Law prohibits the possession or use of illicit drugs in the Park.
Transportation: All park patrons are required to have motorized transportation throughout the course of their stay. No unlicensed or unregistered motorized transportation is allowed. A Valid Driver Licensed is required upon check-in.
Weapons: Firearms are prohibited unless a person possesses a valid weapons-carry license for a firearm that is valid in the State of Tennessee. Persons with such licenses may carry a firearm except where prohibited by state or federal law.
Pets: Leashed pets accompanied by their owners are welcomed everywhere except on the Beach. If a pet demonstrates aggressive behavior toward another pet or camper, or has excessive barking you may be asked to leave the campground. Owners must also clean up after their pets.
Collecting: Removal or destruction of wildlife, plant life, or shoreline rock is prohibited.
Trash: is picked up daily by Park Staff. Campers should use the trash receptacles provided and keep their campsites in a neat and orderly fashion.
Be Courteous & Respectful: Please follow designated roads or walkways and do not cut through occupied campsites.
Amenities: 50 & 30 amp breaker service for all electrical sites. Dump Stations (See Campground Map). Laundry facilities, showers and restrooms (ADA accessible) are available to registered guests. Boat ramps, Fishing piers, and Playgrounds are available to all park visitors. Free Wi-Fi available in most areas.
Swimming area at the Beach: No lifeguard on duty. Swim at your own risk.
Wi-Fi Service Our Wi-Fi is offered at no additional cost. The signal strength may vary depending on the demand, your location on the island and your device(s). Our Wi-Fi is not intended for long-term, heavy use and we do not guarantee its consistency.
Cancellation Policy
Cancellations made before 7 days from reservation will receive a full refund; within 7 days before the reservation will receive a 50% refund. Arrival date/during stay cancellations and no-shows will receive no refund. ($2 System Access Fee is Non-Refundable)
Excessive Site Cleaning Fee or Excessive Garbage Fee
It is anticipated by Park Administration the campsite will be ready to receive a reservation at the designated 2:00 pm CHECK-IN time.
If the campsite is left extremely dirty upon 12:00 PM departure, guests may be charged an excessive cleaning fee.
If garbage or trash is left on the campsite or improperly disposed of on the campground, guests may be charged an excessive garbage fee.
A Minimum Fee of $50.00 will be charged to the credit card of the registered guest.
Disregard for Parks Rules and Policies
It is anticipated by Park Administration all guests will interact in a courteous and respectful manner at all times and will comply with all Park Rules and Policies.
If a guests' behavior exhibits a disregard for Park Rules and Policies, to include aggressive behavior or use of profanity toward clerks, may result in the immediate cancelation of your reservation by Park Administration and include Park Ranger intervention.
A Park Rangers' intervention on Disregard for Park Rules and Policies may include, at a minimum, the issuance of a Written Warning Citation for Criminal Trespass.